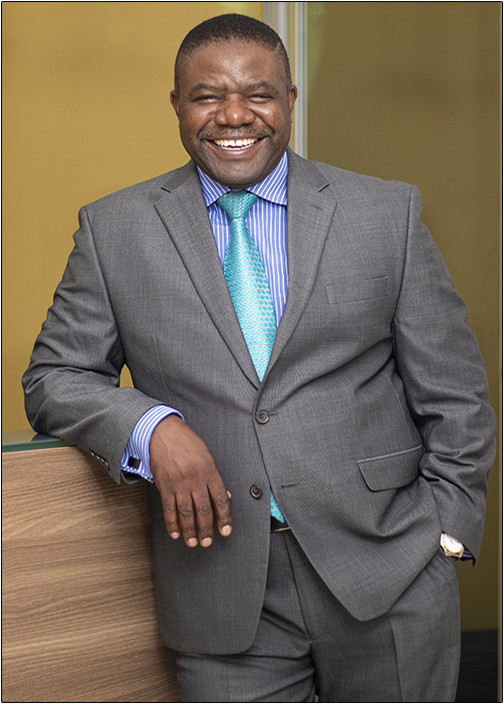 Chibamba Kanyama Founding Partner
Also Television personality; Financial Advisor/Specialist; Advisor on Economic Policy; Economist and journalist.
Most recent employment engagement was with the International Monetary Fund, Washington DC, where he served as Communications Advisor (2014-2016). He also headed the Zambia National Broadcasting Corporation (Radio and Television) as Director General (2012-2014).
Previously worked as Director of Corporate Affairs at SABMiller plc/ Coca-Cola -Zambia (2008-2012) and Corporate Affairs and Marketing Director for Zambia State Insurance Corporation Limited (2008-2012). Mr. Kanyama oversaw, as Team leader of internal and external experts, the restructuring of ZSIC that led to the creation of three entities. Since 2004, Mr. Kanyama has been a business columnist in Zambia's leading newspaper (The Post).
He is Founder and Chairman of Teen Vision Trust Zambia (which hosts annual Creating the Future conferences for nearly 2,500 youths and mentors over 10,000 young Zambians in areas of business, finance, personal development and careers).
He was awarded Chevening scholarship by the British Government in 2000/2001 to study MSc Development Finance- University of Reading. Also holder of BA Mass Communications/Economics (University of Zambia). Graduate of the Accelerated Leadership Program (BIT- University of Pretoria; South Africa), Cambridge Institute for Sustainability Leadership (SABMiller Plc/University of Cambridge).
A member of the John Maxwell C. Maxwell Certification Program and a member of the training team for The Communication Centre, Washington DC, USA. Also served on various boards of Christian, corporate and civil society organisations. Married to Eneless and have four children (Victor-Amedzo; Chisaya, Mutinta-Telma and Chibamba).