Bridges Presents 15 Invaluable Laws of Growth
June 04, 2018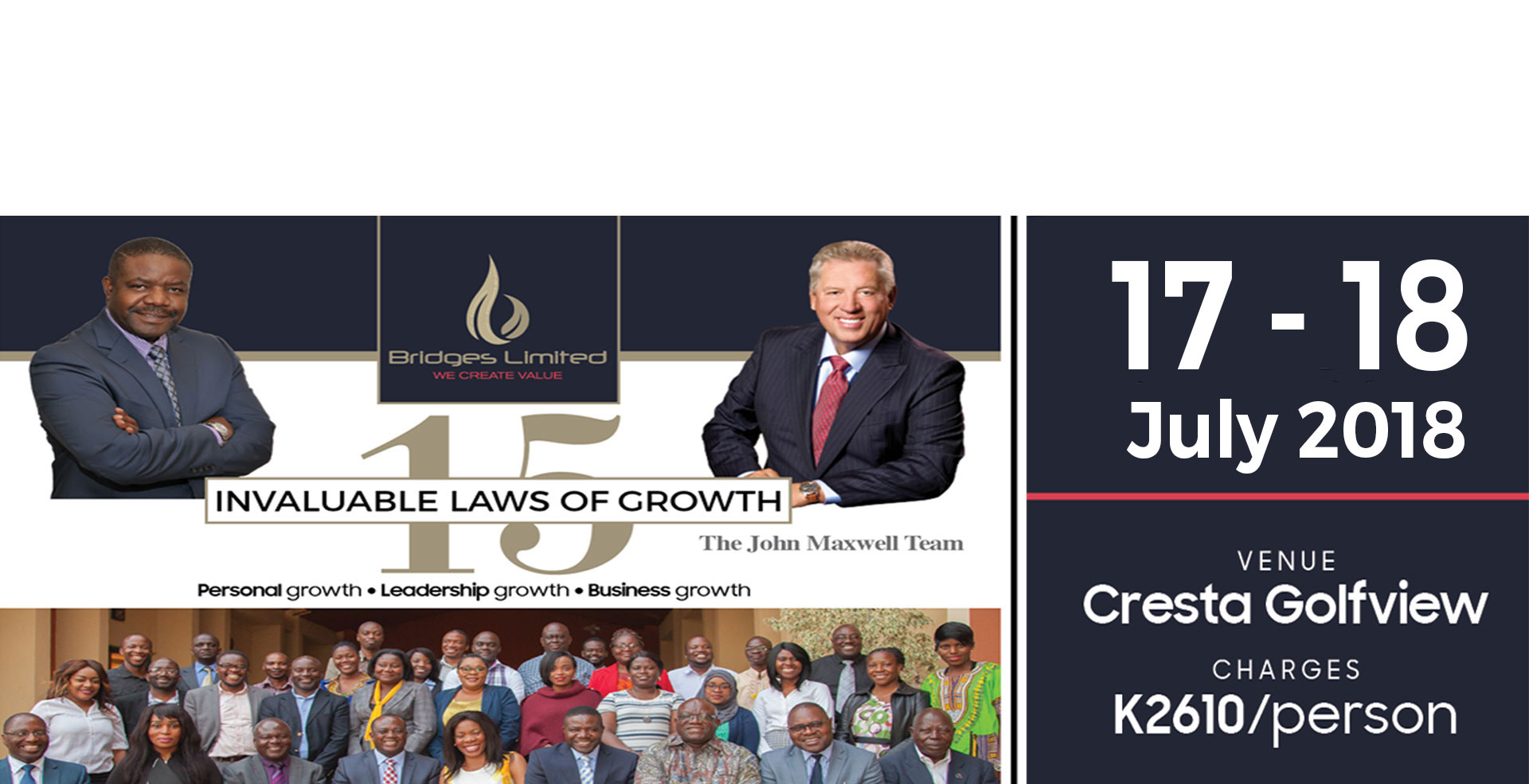 Bridges Investments Limited (Bridges) - The John Maxwell Team, presents 15 Invaluable laws of Growth on the 17th and 18th of July, 2018 at the Cresta Goldview Hotel .
Charges: ZMW 2,610 per/Person.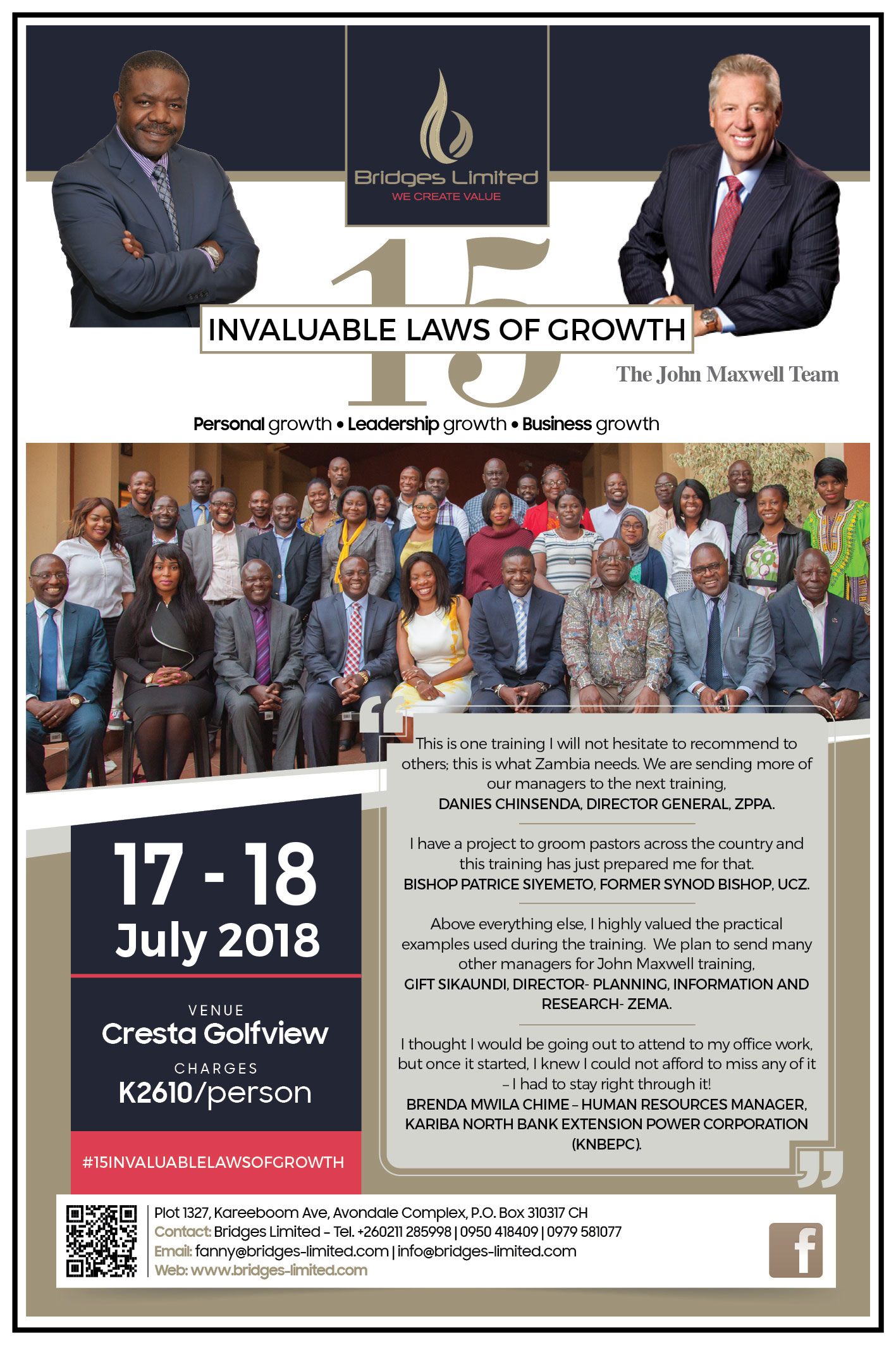 Leave a comment
Make sure you enter the (*) required information where indicated. HTML code is not allowed.